OSC Spotlight Dr. Steven Schultz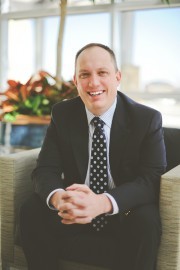 This month the OSC Spotlight focus will be on orthopaedic surgeon Steven Schultz M.D. Dr. Schultz did his undergraduate studies and attended medical school at the University of Oklahoma. He did his internship and residency at John Peter Smith Hospital in Forth Worth, TX. He also completed a fellowship at the New Mexico Center for Joint Replacement Surgery in Albuquerque NM. Dr. Schultz has been a partner of the OSC physician group since 2004.
Why did you decide to become an orthopaedic surgeon?
I have always wanted to take care of athletes. I envisioned myself taking care of John Elway when I was young growing up in Denver, Colorado as a Broncos fan. I knew from an early age that I wanted to be an orthopaedic surgeon.
Tell us why you decided to go the extra step and do a fellowship and what that means in your field?
Once I got into my career I realized I also enjoy taking care of the older population especially hips and knees. I did a fellowship in joint and replacement surgery to help me become an expert in the field. I am proud to say that I am the only fellowship trained joint surgeon in this area!
One lighthearted Question: If you could be any animal what would you be and why?
Bronco- I grew up a big Denver Broncos fan and I want them to win the Super Bowl!
Reviews from some of Dr. Schultz recent patients:
"Dr. Steven Schultz has performed Total Hip Replacement surgery on both of my hips and in my option he is the Best. I have been able to function without pain and resume my life as normal as possible. he has an excellent bedside manner and always doing hi best for his patients. I am very happy with his care."
Pedro P.
"I saw Dr. Schultz as a consultant earlier this week although I have been his patient for a few years and a few surgeries too. This time its's to make sure a dog bite hasn't affected bone. Dr. Schultz is wonderful surgeon and has great bed side manner. Being a retired Nurse, its nice to see there are still dr. who will touch your shoulders and shake a hand or just listen and will never let you suffer in pain. I always recommend him. I Trust him. Thanks Dr. Schultz"
Rhonda A.
If you are needing any orthopaedic care big or small please contact OSC @ 405-364-7900 to set-up an appointment.