The OSC Physical Therapy Department is a state of the art facility with over 3500 square feet of treatment area. Our friendly and professional staff of Physical Therapists (PT's) and Physical Therapist Assistants (PTA's) design rehabilitation programs to fit your individual needs and help you get back in the game. All of the OSC PT's and PTA's have graduated from accredited PT/PTA programs and are licensed and registered to practice in the State of Oklahoma.
Your doctor will recommend Physical Therapy for many different reasons. In the orthopedic setting most likely you will be sent to physical therapy to address deficits such as: joint stiffness, muscle weakness, decreased endurance, gait training, balance difficulties, pain reduction, and improvement in the functional activities of daily living. PT's develop exercise programs to address specific flexibility and strength deficits which will allow you to manage your health problem independently.
The State Of Oklahoma Now Allows "Direct Access" Which Means You May See Your PT For 30 Days (If Your Insurance Allows) Without A Physician Referral. Call For More Details!
Need An Appointment?
(405) 310-6827
Physical Therapy Clinic Location: 825 E Robinson St Norman, OK 73073
Montie Oballa PT, DPT
Director of PT
Alex Cordero PT, DPT
Craig Stewart PT, DPT
Kennedy Melton, PT, DPT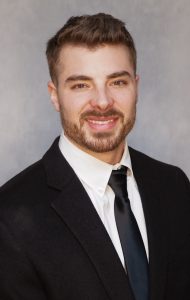 Cody Marks, PTA
Alyssa Jackson, PTA